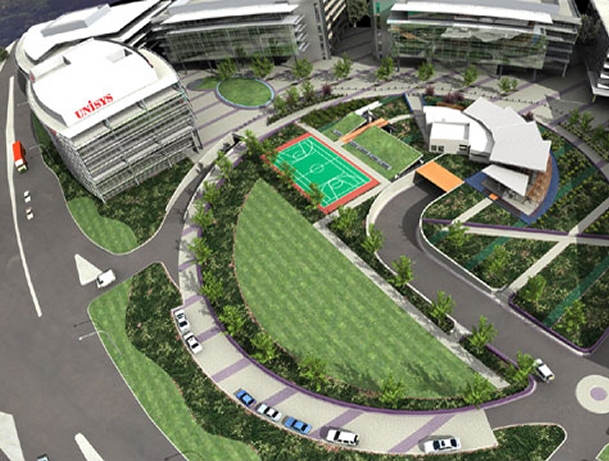 Project Description
The project comprised the design of major mission critical electrical, communication, mechanical, fire and hydraulic plant for Unisys who were relocating from their existing premises and consolidating into one site.  The building is a six storey building with underground car park, comprising 1,500m² of data floor, plus associated basement/roof plant space and 8,000m² of office space.
Project Highlights
The design and construction involved the provision of plant suitably sized to deliver
900 W/m² of electrical load to the data space to Tier III/IV reliability.  Initial plant configurations allow for 6x500kVA of uninterruptible power supply and 2 x 2500kVA of standby diesel plant and 15 air handling units (CRAC units).