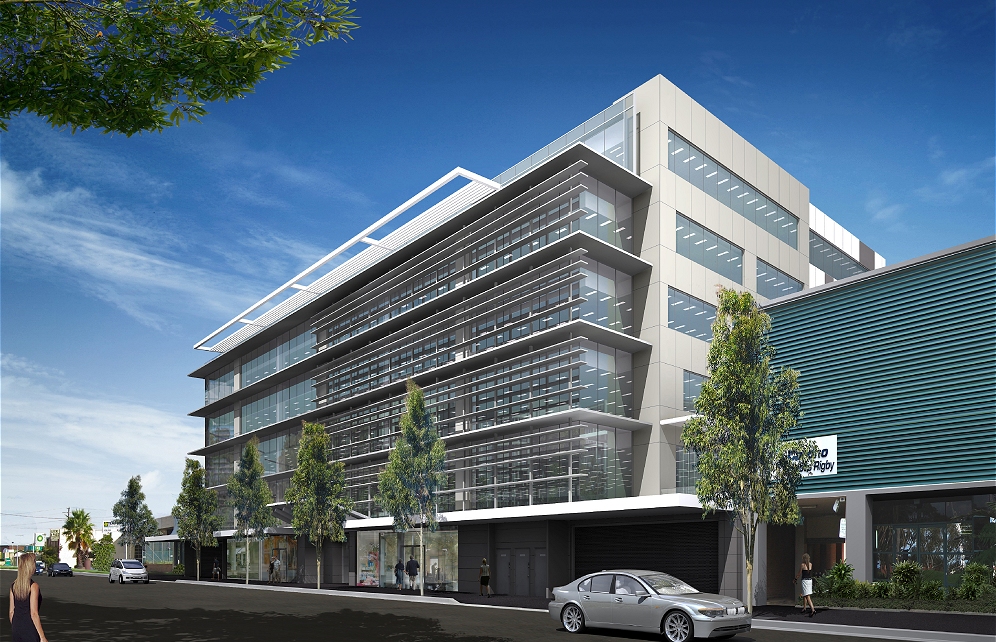 Project Description
The project consists of a new commercial office development at 280-286 Keira Street, Wollongong.
VOS Group secured the contract to provided ESD, Mechanical, Electrical, Hydraulic, Lift and Fire services in which the Ecologically Sustainable Development (ESD) achieved a 4 Star Green Star rating, with an objective to achieve a NABERS Energy (ABGR) Rating of 4.5 Stars. The NABERS rating will be achieved through efficient design including sub metering of major energy users and energy efficient lighting/zoning.
Water efficiency at the site will be achieved through rainwater harvesting, fire test water re-use, fixture selection and sub metering of major water users.
Setting a design benchmark for commercial development in the Wollongong region, the building's unique modern design and Green Star rating will lead the way for the surrounding precinct.
VOS Group is overseeing the Green Star submission to the Green Building Council of Australia and compliance reporting in accordance with Section J of the BCA.